Kotoba Technologies is committed to supporting the development and implementation of technology tailored to business areas and applications so that Japanese society as a whole can benefit from state-of-the-art language modeling technology.
Deploying LLMs to Businesses in Asia
About Kotoba Technologies
What is the LLM?
Large language models (LLMs) are the technology for understanding and generating languages. Specific applications include sentence generation, information retrieval, spell-checking, chatbots, and machine translation. Typical examples of LLMs include OpenAI's ChatGPT and Google's Bard.
Our Technology
We are committed to pioneering research and development in Language Learning Model (LLM) technology, with the objective of democratizing its sophisticated applications within corporations throughout Asia. Our R&D strategy focuses on tailoring and optimizing LLMs for specific business domains and language contexts.
Implementation in Business Applications
We engage in thorough communication with businesses, assisting them in integrating Language Learning Models (LLMs) into their corporate applications. By understanding the unique needs and current circumstances of each company, we are able to provide highly tailored and effective technical support.
---
Team
Noriyuki Kojima (Co-founder & CEO)
Noriyuki Kojima is a Ph.D. candidate in Computer Science at Cornell University (expected to graduate in September 2023). He specializes in natural language processing and computer vision, with a particular focus on large language models. He led the LLM Fugaku project, now a cross-institution effort across Japanese universities and companies. He has work experiences at Facebook and Hugging Face, a leaning company in open-sourcing AI models and data infrastructure. He received the best paper award at EMNLP 2022, the top conference in AI. He is a recipient of the Masason Foundation Scholarship. 
Jungo Kasai (Co-founder & CTO)
Jungo Kasai is an incoming Research Assistant Professor at the Toyota Technological Institute at Chicago (TTIC), starting in September 2023. He specializes in natural language processing and machine learning, with numerous papers accepted at top-tier international conferences. With internship experiences at Facebook, Microsoft, IBM, and the Allen Institute for AI, he has a deep understanding of the processes and elements required for AI to be used in real-world applications. He received the Best Paper Award at NAACL 2022. He is an IBM Ph.D. Fellow and a recipient of the Masason Foundation Scholarship and the Funai Overseas Scholarship.
---
Media Coverages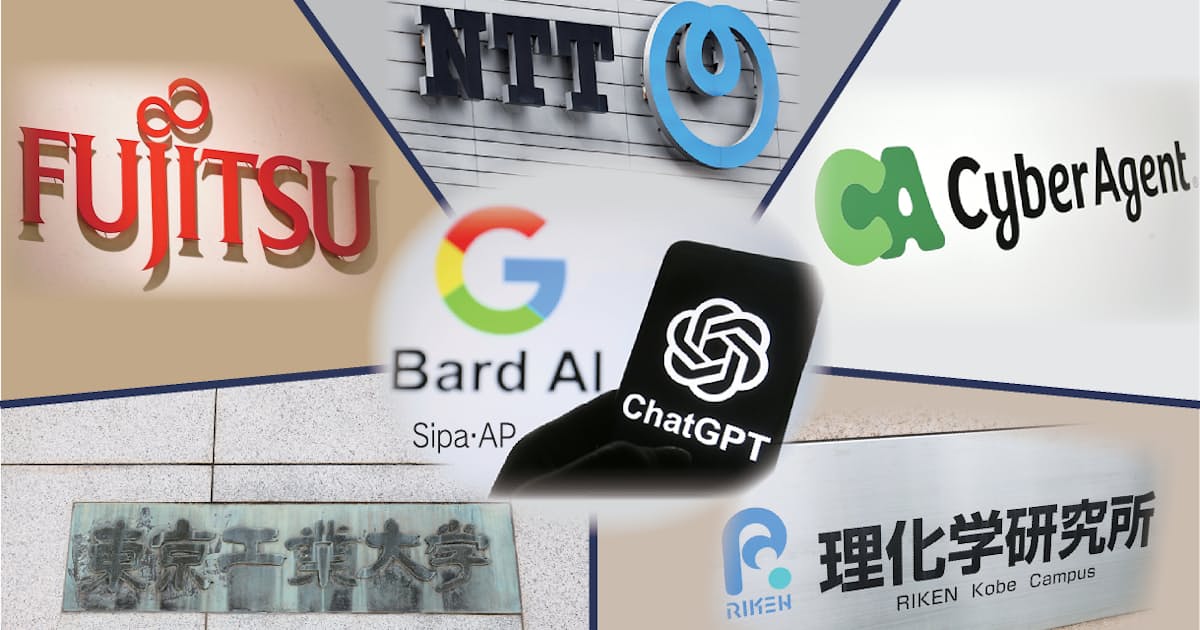 Generative AI in "Fugaku" to Compete with ChatGPT - Nihon Keizai Shimbun
[The Nihon Keizai Shimbun, featuring the Fugaku project which Kotoba Technologies participates in] The advancement of artificial intelligence (AI) capable of sentence generation is gaining significant traction in Japan. Institutions such as the Tokyo Institute of Technology and Fujitsu have embarked on developmental projects using the supercomputer "Fugaku," while NTT is setting its sights on market entry. 
www.nikkei.com
Latest version of AI "GPT-4" "passes" Japan's national medical exam - Yomiuri Shimbun
[The Yomiuri Shimbun / CTO Interview] An international research team from the U.S. and Japan has disclosed that the most recent iteration of an artificial intelligence (AI) solution, developed by the US-based Open AI, surpassed the benchmark when tasked with solving Japan's national medical examination.
www.yomiuri.co.jp
---